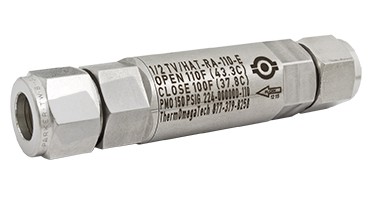 The TV/HAT-RA is a self-actuating thermostatic thermal relief valve designed to keep systems cool. This reverse acting valve with tube fitting ends may be used to regulate the flow of cooling water, glycol or other cooling media in applications requiring economical removal of heat from equipment or a process.
To learn more about our TV/HAT-RA valve and to see available sizes and temperatures take a look at our TV/HAT-RA Product Sheet.
For TV/HAT-RA valve installation, take a look at our TV/HAT-RA Installation and Maintenance Instructions.