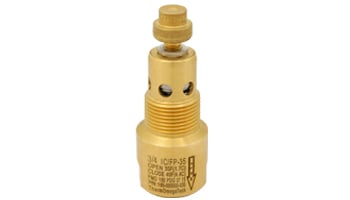 The IC/FP freeze protection valve is purely water temperature sensitive. The sensing element, the thermal actuator, is always wetted and is preferable for heat traced lines where freeze protection flow is not required unless heat tracing fails. IC/FP valves are installed within the heated system.
To learn more about our IC/FP valve and to see available sizes and temperatures take a look at our IC/FP Product Sheet.
For IC/FP valve installation, take a look at our IC/FP Installation and Maintenance Instructions.
To see our complete line of temperature control solutions for safety showers and face or eyewash stations check out our Thermostatic Temperature Control For Emergency Equipment Brochure.